NEWS
Pakistan's Largest Career Planning Program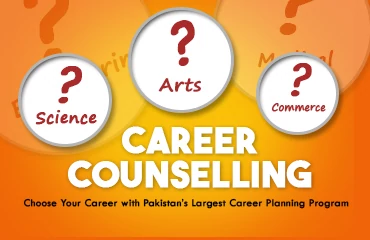 Career Counseling
if you are facing problems in the selection of suitable study program / career, book an appointment with Mr. Yousuf Almas.
Book a Counseling Session Now
Courses
Explore over 50,000+ Courses all over Pakistan
Use our course finder to find out courses available in Pakistan in a specific study area. Also find universities / colleges offering these courese.
Universities
View profile of over 30,000+ Universities, colleges and schools
Use our Institution profile section to view the complete profile, courese offered, fee structure and deadlines of a university or college.