Orbit College, Swabi, One of the best, well equipped and well managed institution of Swabi District organized a Career Planning Seminar on Sunday, July 31st 2016.
Dr. Junaid Khan, Director Orbit College, really worked hard to make this event a success. A large number of educationists, political workers and students participated in the seminar. More than 2 dozens heads of the schools and colleges participated in the seminar and a large number of them invited eduvision team to conduct the similar seminars in their institutions for the benefit of their student.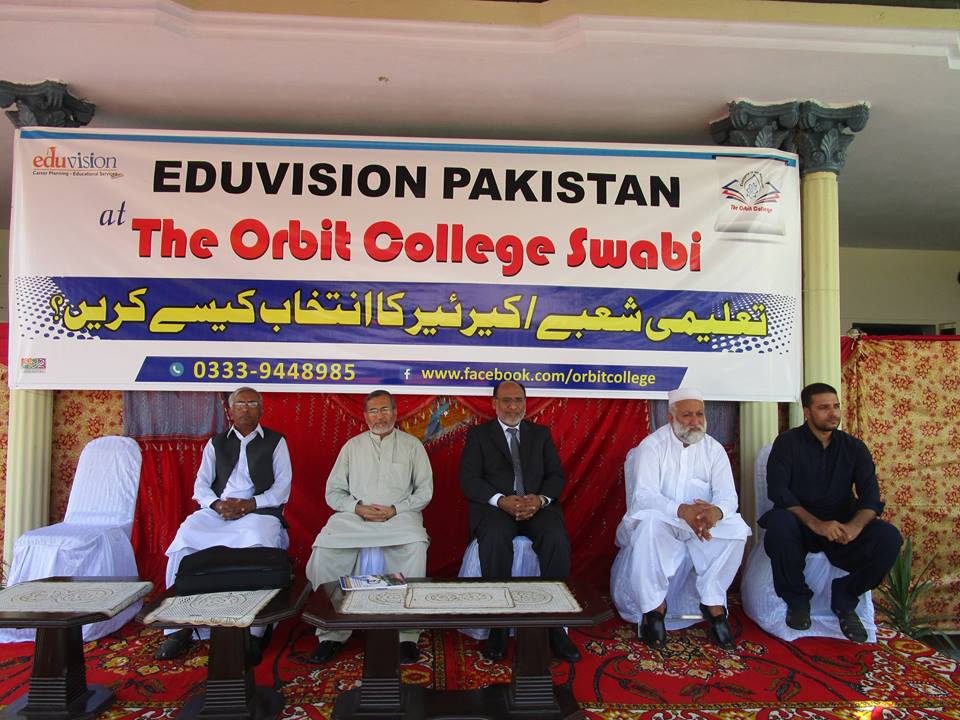 CEO Eduvision, Mr. Yousuf Almas, Director Eduvision North Region Prof. Dr. Ikhtiar Khan and Program Manager Eduvision Mr. Sohaib Ahmad Khan guided the students.
We are really thankful to the management of Orbit College Swabi, especially Dr. Junaid Khan for their efforts and hard work.
P.S. With this Seminar, total Count of Eduvision's Career Planning Seminars reached 315, and it was 18th seminar organized in this session which started from May 2016.
This event was unique in another way, as number of beneficiary stdudents of eduvision's Career Planning program reached 100,000 (One Hundred Thousand).