Higher Education Commission announces Brunei Darussalam Scholarship for Undergraduate and postgraduate MS studies in Brunei's top universities. Applications can be submitted online at the HEC web portal. HEC will nominate the selected students and the top 05 merit applications (complete in all aspects) will be forwarded to Brunei Embassy.
Scholarships will be offered for BS and MS Studies at Universiti Brunei Darussalam (UBD), Kolej Universiti Perguvruan Ugama Seri Begawan (KUPU SB), Universiti Islam Sultan Sharif Ali (UNISSA), Universiti Teknologi Brunei (UTB), Politeknik Brunei (PB). The Last Date to submit an application at the HEC portal is 09 February 2022 (04.00 PM Pakistan Time. The academic year commences in August 2022 (depends on the COVID situation).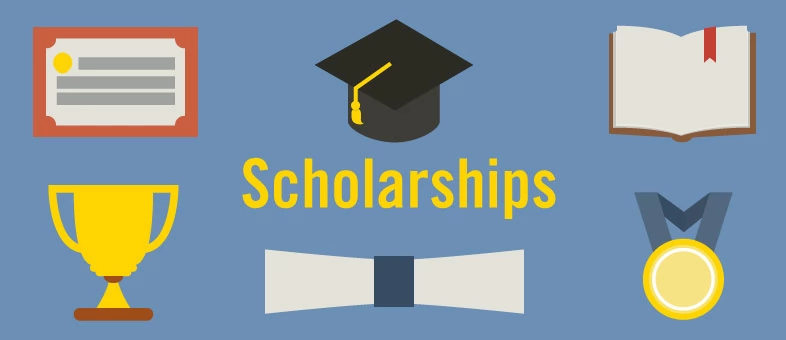 Government of Brunie Darussalam Scholarship Eligibility Criteria
Pakistani/AJK National
18-25 years of age for Undergraduate studies
Maximum 35 years of age for Masters studies
HSSC/Intermediate or equivalent for application to 04 year Bachelor Program.
16 years education or (04 years) Bachelors/equivalent Degree for application to Postgraduate Masters Program.
The applicant must provide a Health certificate with his application (check requirement of the donor)
IELTS/TOEFL scores are required, where applicable (check university/donor requirement)
Applicants must fulfill other requirements set by the concerned university/funding body. For details visit http://mfa.gov.bn/Pages/bdgs/bdgs2022.aspx
How to Apply for HEC Brunei Darussalam Scholarship
Application forms of HEC and Brunie Government are to be filled. HEC's application form can be filled out online. While the Brunie Government's application form can be downloaded and filled on paper.
A) HEC Online Application:
Please click here to apply: http://scholarship.hec.gov.pk After registering and filling your profile, please select "Learning Opportunities Abroad" under the "Announcement" menu in the left-hand side panel of the online portal.
Submit the online HEC application form at http://scholarship.hec.gov.pk and save a soft copy of the form.
B) Brunei Application:
Step 1
Download & fill Brunei Application form. The form can be downloaded from the website http://mfa.gov.bn/PublishingImages/Pages/bdgs/bdgs2022/BDGS%20APPLICATION%20FORM%202022-2023.doc
Or visit http://mfa.gov.bn/Pages/bdgs/bdgs2022.aspx
Step 2
After completing the Brunei application form. The applicant must scan & email the completed form along with a scan of documents (all documents mentioned) to: applybdgs2022@mfa.gov.bn
Government of Brunei Scholarship Covers
Tuition fees including acceptance, examination, registration, and orientation fees for the duration
Economy class air ticket to Brunei Darussalam from the scholarship recipient's country of origin/ country of domicile prior to the commencement of the course and an economy class air ticket from Brunei Darussalam to the scholarship recipient's country of origin/country of domicile upon completion of the course;
Monthly personal allowance of BND$500.00;
Monthly meals allowance of BND$150.00;
Annual book allowance of BND$600.00;
Accommodation at the residential college of the University/ Polytechnic;
Baggage allowance for shipment of the scholarship recipient's personal effects to the country of origin/country of domicile upon completion of the program, at a maximum amount of BND$500.00 to a country outside the ASEAN region;
Comprehensive insurance for the whole duration of the Scholarship.