Applications on prescribed form are invited from the Female Candidates of Pakistani/AJK nationals for award of Ph.D. scholarships in the following disciplines under ISDP funded Project "Establishment of University Campus far Women at Bannu" University of Science & Technology Bannu at different selected institutions of higher learning in the UK, Austria, Germany, France, Netherlands, China, USA, Swede New Zealand, and South Korea: Countries subject to the approval of the University Statutory Authorities.
Two Ph.D. scholarships each for Sociology, Education, Psychology, and Media & Communication studies are offered by the University of Science & Technology Bannu. The last date to apply for the scholarship is March 10, 2021.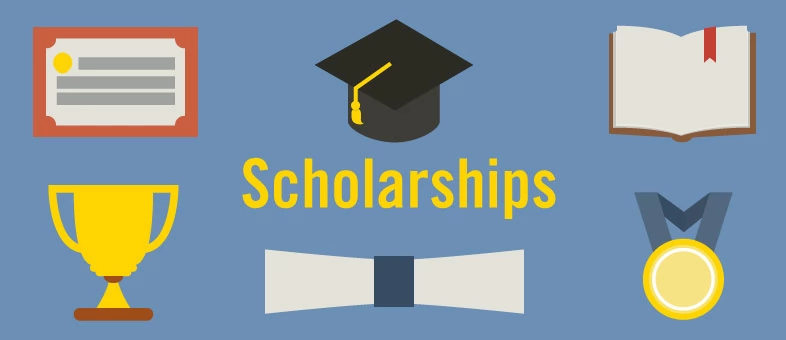 Eligibility Criteria for Ph.D. Overseas Scholarships
First Division MS/M.Phil system) or CGPA 3.00 out in the final degree in the (in the annual examination of 4.00 or 75 % marks relevant field from HEC recognized University/Institute for the Ph.D. scholarship.
Maximum two-second divisions and no 3rd division throughout academic career
Must have obtained requisite qualification on or before closing date March 10, 2021
Age Limit: 35 years for all others 40 years for full-time faculty members of the University
Those who are availing of any other scholarship not eligible to apply.
How to apply for UST Bannu Overseas Ph.D. Scholarship
Application forms can be obtained from the establishment Section of the University or can be downloaded by visiting lour www.ustb.edu.pk.
Applications on prescribed forms neatly filled in giving full particulars regarding bio-data, attested copies of academic degrees/certificates, experience certificates domicile, national identity card with five passport size recent photographs along with Bank receipt or Demand Draft of Rs.3000/- (non-refundable) in the Habib Bank Limited, Pakistan, UST Main Campus, Branch/ Bannu, PIS Account No. PK90 HB: 0023187000000501 University of Science & Technology, Bannu, Khyber Pakhtunkhwa, Pakistan should reach this office upto10-03 2021.
Fresh candidates other than regular faculty members of the University of Science &Technology, Bannu will go through the prescribed selection process independently carried out by the University of Science and Technology Bannu.
Successful scholars will be appointed without pay till the completion of their Ph.D. studies.
The emoluments will start once they join the Campus for Women, UST Bannu after successful completion of their studies
In-service applicants and faculty members from other Universities will also go through the same selection procedure mentioned atS.No3 above; in case they are eligible for award of scholarship.
Award of the scholarship will only be confirmed after the appointment of successful candidates as a faculty member and grant of study leave as per Statutes, 2018/rules, University of Science Technology, Bannu,
Incomplete applications or applications received after the closing date will not be entertained.
NO TA/DA shall be paid for attending the test/interview.
Awardees will have to execute bond inter alia containing the condition of serving the Campus for Worn n, Bannu for 5 years after completion of PhD
Candidates are required to have secured admission in the International Universities of aforementioned Countries with whom Higher Education Commission, Islamabad have Agreements. For further detail about Countries/International Universities please visit https://hec.gov.pk/english/scholarshipsgrants/Guidelines/pages/default.aspx
The maximum amount to be paid to the successful candidate/Scholars as per approved PC-I or as per HEC Policy applicable from time to time, including all categories of expenditures, i.e. stipend, fee, economy class air ticket (once}/actual cost, Book Allowance/Thesis Allowance (once) etc.