CAREER COUNSELING SEMINAR AT IQRA EDUCATION SYSTEM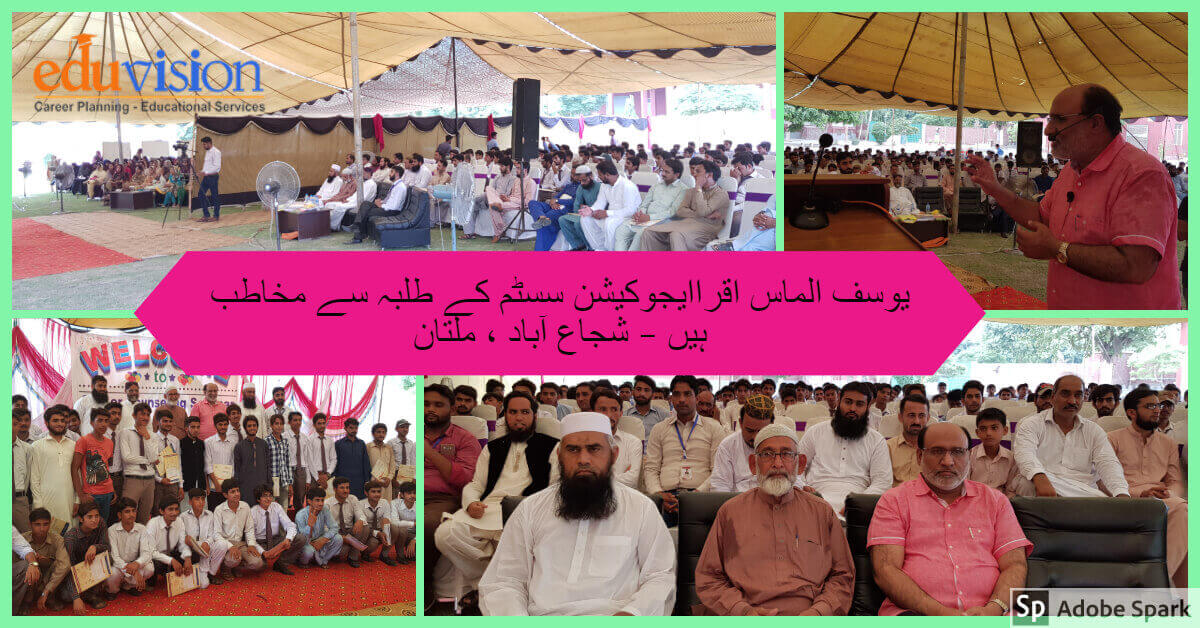 Eduvision organized a Career Counseling seminar at Iqra Education System Shujabad, Multan on 17-08-2018.
This event was arranged by the Eduvision to give the vision to the young assets of the nation for their right career and bright future. This seminar was specifically conducted for Matric Students and was hosted by Dr.Ashraf Ali Atique, Acting director of Iqra Education System IES. Sir. Yousuf Almas, the most senior career counselor of Pakistan, delivered a comprehensive lecture to the audience of the seminar. Sir discussed Career Planning Process in detail and guided the students on how to choose the group in FSc, what are the career options after each group and the pros and cons of each group. Students attended the seminar with the utmost vigor and enthusiasm.
Career planning guides were distributed to all participants at the end of the seminar. The host thanked Sir Yousuf Almas for coming to Multan for such an amazing session.
Career Planning
Workshop

Counseling Training

Career Walls

Seminar

Counseling