CAREER PLANNING WORKSHOP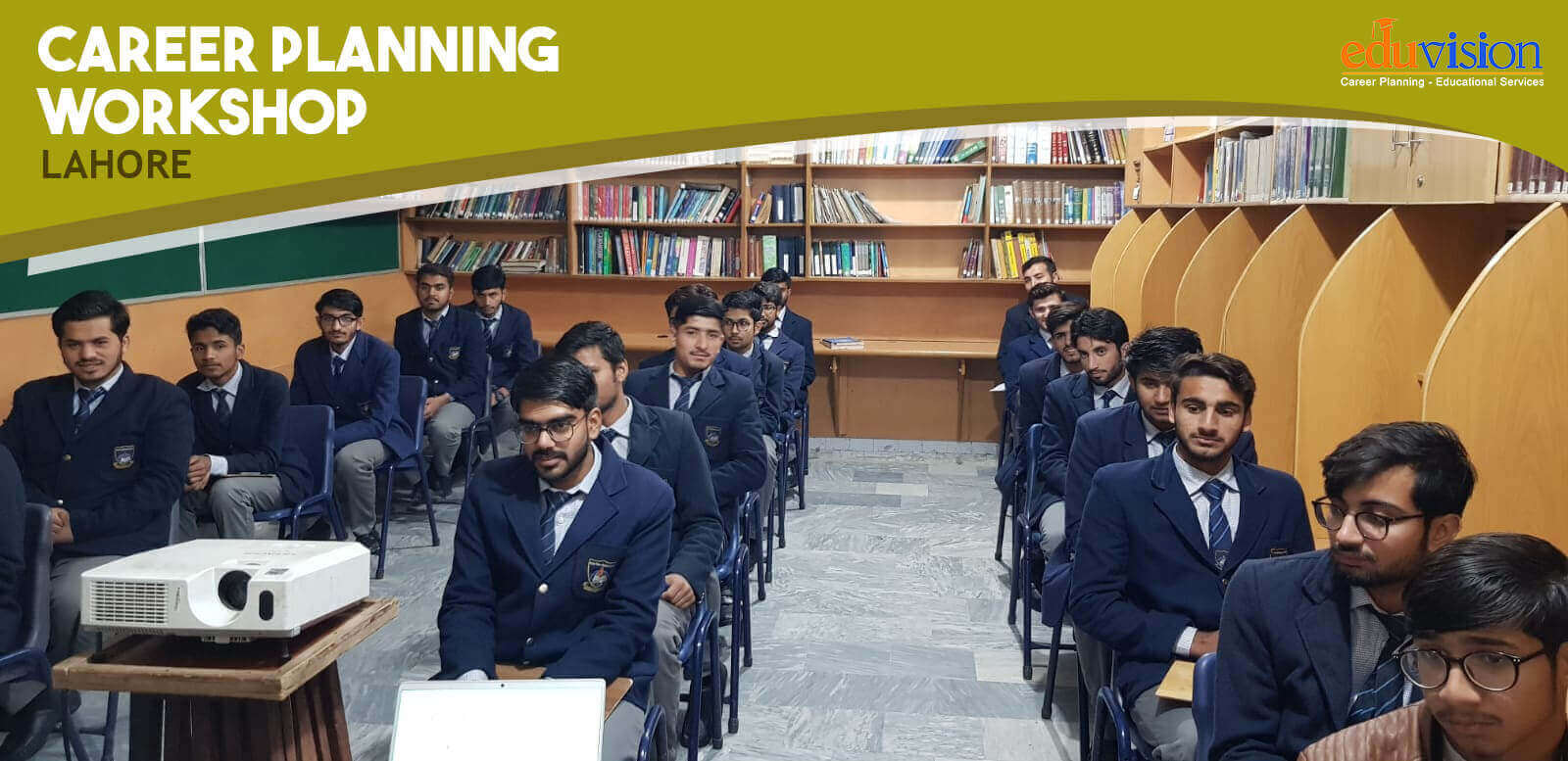 Eduvision organized a Career Planning Workshop on 4 December 2019 at Ghazali Premium College, Lahore with 25 selected matric level students.
Workshop started with an orientation session with the students. It was a full day workshop which involved different activities, written assessment, group counseling session and one to one session with the top career counselor of the country Sir Yousuf Almas. Workshop concluded with a guidance session for the students in which they were guided about various career options available in the country and entry routed for them. Afterwards, certificates were distributed among the participants.
After a week detailed, individual Career Planning Reports were sent to the students in which each one of them was told about their personalities, God gifted abilities and 3 best careers were recommended for them. The students regarded the Career Planning Workshop as a life changing experience for them and expressed high confidence in the Career planning Report.
Career Planning
Workshop

Counseling Training

Career Walls

Seminar

Counseling