On the auspicious occasion of the National Celebrations of the 75th Independence Anniversary of Pakistan, the Government of Pakistan announces 40 Ph.D. and 35 MS scholarships for Pakistani and Azad Kashmir nationals to study in the world's 25 top-ranked universities (QOS or Times Higher Education (THE) Rankings only). The scholarships will be awarded on the provision of proof of confirmed admission to desired universities and selected subjects only.
After obtaining degrees in advanced technologies and cutting-edge disciplines, these scholars will prove to be national assets and help the country to enter a new era. The scholarship period will be for 2 years for MS and 4 years for Ph.D. The last date to submit the application for National Top Talent Scholarship is March 21, 2023.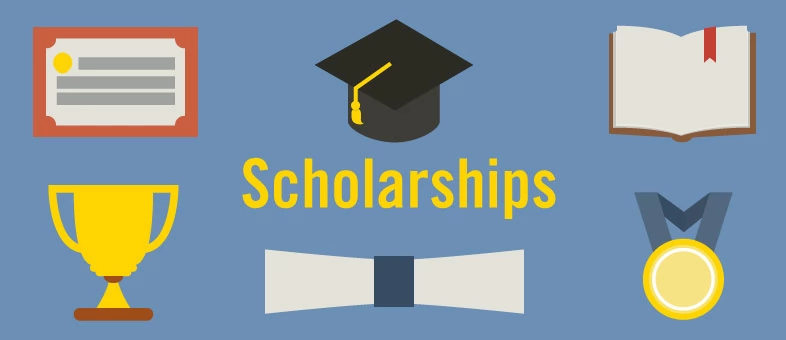 Eligibility Criteria for National Top Talent Scholarship
Applicant must be a Pakistani/Azad Kashmir national
Confirmed/unconditional admission/enrollment in any of the World's 25 top-ranked universities (QS or THE) in the selected subjects
Candidates must have a minimum qualification:
For MS Scholarships: BS/BE/Master's or equivalent to 16 years of education in relevant fields of education
For PhD Scholarships: MS/MPhil/ME or equivalent 18 years education in relevant fields of study
Maximum one 2nd Division throughout the academic career prior to the final degree 3.0 CGPA out of 4.0 & 3.75 out of 5 in the semester system or 1st Division (in the annual system) in terminal degree.
Maximum Age on the closing date
40 years for full-time regular faculty members of the public sector universities/degree awarding institution/colleges and employees of the public sector organizations
35 years for all others
How to Apply for National Top Talent Scholarship
Applicants are required to submit the applications online on the HEC e-portal i.e. https://eportal.hec.gov.pk
Candidates have to secure admissions in the world's top 25 ranked universities.​​
Candidates have​ to return to Pakistan immediately after the completion of their studies.
Successful candidates have to sign an agreement with HEC to serve for a period of 3 years for MS and 5 years of Ph.D. in Pakistan after completion of their studies.
​Top 25 THE Ranking Universities 2022
| | | | |
| --- | --- | --- | --- |
| Sr. No | Name | Country | THE Rank |
| 1 | University of Oxford | United Kingdom | 1​ |
| 2 | California Institute of Technology (Caltech) | United States | 2 |
| 3 | Harvard University | United States | 2 |
| 4 | Stanford University | United States | 4 |
| 5 | University of Cambridge | United Kingdom | 5​ |
| 6 | Massachusetts Institute of Technology (MIT)​ | United States | 5 |
| 7 | Princeton University | United States | 7 |
| 8 | University of California, Berkeley | United States | 8 |
| 9 | Yale University | United States | 9​ |
| 10 | The University of Chicago | United States | 10 |
| 11 | Columbia University | United States | 11 |
| 12 | Imperial College London | United Kingdom | 12 |
| 13 | Johns Hopkins University | United States | 13 |
| 14 | University of Pennsylvania | United States | 13 |
| 15 | Eidgenössische Technische Hochschule (ETH) Zurich | Switzerland | 15​ |
| 16 | Peking University | China | 16 |
| 17 | Tsinghua University | China | 16 |
| 18 | University of Toronto | Canada | 18 |
| 19 | University College London (UCL) | United Kingdom | 18 |
| 20 | University of California, Los Angeles | United States | 20 |
| 21 | National University of Singapore | Singapore | 21 |
| 22 | Cornell University | United States | 22 |
| 23 | Duke University | United States | 23 |
| 24 | University of Michigan-Ann Arbor | United States | 24 |
| 25 | Northwestern University | United States | 24 |
Top 25 QS Ranking Universities 2023:

| | | | |
| --- | --- | --- | --- |
| Sr. No | University Name | Address | QSRanking |
| 1 | Massachusetts Institute of Technology (MIT​) | United States | 1 |
| 2 | University of Cambridge | United Kingdom | 2 |
| 3 | Stanford University | United States | 3 |
| 4 | University of Oxford | United Kingdom | 4 |
| 5 | HarvardUniversity | United States | 5 |
| 6 | California Institute of Technology (Caltech) | United States | 6 |
| 7 | Imperial College London | United Kingdom | 7 |
| 8 | University College London | United Kingdom | 8 |
| 9 | ETH (Eidgenössische Technische Hochschule) Zurich | Switzerland | 9 |
| 10 | The University of Chicago | United States | 10​ |
| 11 | National University of Singapore (NUS) | Singapore | 11 |
| 12 | Peking University | China | 12 |
| 13 | University of Pennsylvania | United States | 13 |
| 14 | Tsinghua University | China | 14​​​ |
| 15 | The University of Edinburgh | United Kingdom | 15 |
| 16 | École polytechnique fédérale de Lausanne (EPFL) | Switzerland | 16 |
| 17 | Princeton University | United States | 16 |
| 18 | Yale University | United States | 18 |
| 19 | Nanyang Technological University | Singapore | 19 |
| 20 | Cornell University | United States | 20 |
| 21 | The University of Hong Kong | Hong Kong | 21 |
| 22 | Columbia University | United States | 22 |
| 23 | The University of Tokyo | Japan | 23 |
| 24 | Johns Hopkins University | United States | 24 |
| 25 | University of Michigan-Ann Arbor | United States | 25​ |