IMSciences has been continuously working alongside international development organizations, the corporate sector, and donor agencies to provide equal higher education opportunities to the marginalized communities of Khyber Pakhtunkhwa specifically and the country at large. The aim of strengthening the Institute in resource generation is to facilitate and meet the increased expectations of financially constrained but talented current and prospective students of the
Last year, IMSciences has funded a significant number of students who had financial constraints and were unable to continue their education. In session 2020-2021, approximately a total of 1317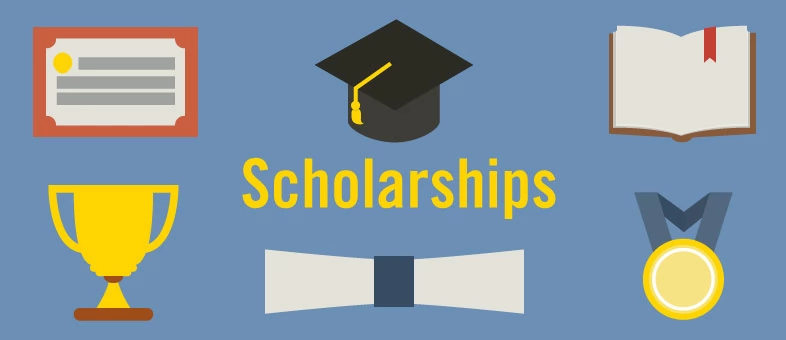 IMSciences Fully Funded Newly Merged Districts (NMDs) of Khyber Pakhtunkhwa (Ex-FATA) Scholarship Program for Undergraduate and Graduate Level
Based on the development need of the NMDs region of Khyber Pakhtunkhwa, IMSciences has recently achieved another milestone in the shape of the "IMSciences FATA Scholarship Program" with the cooperation of FATA Secretariat Peshawar. This program focuses on equal access of FATA students to all Undergraduate Level Programs, MBA as well as all MS Level degree courses in the IMSciences. The award covers full tuition fee support and a monthly stipend for transportation, accommodation, books, and incidental charges for the mentioned duration.
Chief Minister Education Endowment Fund (CMEEF) Merit and Need Based Scholarships for Undergraduate Level (BBA)
Under the supervision of the Higher Education Department Govt of KP, IMSciences has been proudly selected as one of the implementing partner institutes among the total 10 Higher Education Institutes in the fields of management, medical, engineering, information technology, and social sciences. The scholarship awards will cover the full tuition fee, accommodation, and a monthly stipend of Rs. 5,000/-(books, traveling, and incidentals) of the said scholarship holders for their entire duration of stay in IMSciences. These Scholarships are subject to approval from HED — Govt. of KR
HEC Need Based Merit Scholarship Program in all Undergraduate Programs (4 Years Degree Programs)
Under the supervision of the Higher Education Commission —this Fully Funded Need Based Merit Scholarship Program is targeted toward the study programs with the highest marketability in the corporate sector of Pakistan. It aims at providing equal opportunities to talented students who belong to marginalized areas of the country and is unable to continue their higher education due to financial constraints. The scholarship covers the full tuition fee and monthly stipend (accommodation, books, traveling, and incidentals) for the entire duration of the stay in IMSciences. These scholarships are subject to HEC approval and availability of funds.
HEC Undergraduate Scholarship Program for the Students of Gilgit — Baltistan in Top Pakistani Universities / Institutions
The main aim of the program is to provide scholarships to the students from GB to equip the youth with the latest education for upcoming challenges. Gilgit Baltistan is a critically important area and is the terminal point of the CPEC road whereas the Gawadar is on the other end. The program will provide financial assistance to the students to pursue their higher studies in all the top Public Sector universities/institutions of Pakistan for the development of their area and the country. Higher Education Commission (HEC) has been endeavoring to improve the quality, access, affordability, and equity of tertiary education to the youth of GB. To provide learning opportunities and better job opportunities to the youth of less privileged areas, the districts of GB are significantly important due to their location, especially with China and Central Asian states. This scholarship program is supervised and managed by the Higher Education Commission of Pakistan. All details regarding advertisement, eligibility criteria, selection procedure, and how to apply can be found on the HEC website https://hec.gov.pk/english/scholarshipsgrants/USP-GB/Pages/default.aspx.
Frontier Education Foundation Scholarship Program for Undergraduate Level (04 Years) and Graduate Level (02 Years Masters/MS)
With the cooperation of Frontier Education Foundation, and the Govt of Khyber Pakhtunkhwa these scholarships are on the basis of merit-cum-in affordability. The grant provides Rs. 100,000/- per annum for tuition fee support. The award is renewable in the 2nd year on the basis of satisfactory academic performance. Only KP (including Newly Merged Districts) domiciled applicants are eligible to apply. 50 % of scholarship seats are reserved for female students. These scholarships are subject to approval from FEF - Govt of KR
Albert Einstein German Academic Refugee Initiative Fund (DAFT) for Afghan Refugee Students in all Undergraduate Programs (4 Years Degree Programs)
Inspire Pakistan is implementing Albert Einstein German Academic Refugee Initiative Fund (DAFT) in partnership with UNHCR since 2014 throughout Pakistan, under which Refugee students studying in tertiary institutions in Pakistan receive scholarships. The scholarship amount covers their tuition fee, books, and traveling allowance. DAF I scholarships are awarded for a maximum of four years of study at bachelor's or equivalent degree levels in IMSciences, Peshawar. Eligible students will have to apply to Inspire Pakistan through their prescribed application form after their call for applications.
Pakistan Bait-ul-Mal Need Based Merit Scholarships
Pakistan Bait-ul-Mal (PBM) is providing Financial Assistance to poor deserving students having a good academic track record and studying on regular basis in Government Universities / Institutes. Students with a monthly family income of Rs. 15,000/- and who are not dependent on Govt Servant are eligible for this program. PBM provides Rs. 100,000/- per annum per family as education assistance, subject to fulfillment of eligibility criteria. Eligible students will have to apply to the District Zakat Office of the Pakistan Bait-ul-Mal.
INSTITUTE OF MANAGEMENT SCIENCES I PESHAWAR I Sciences Scholarships / Grants /Financial Aid (Session 2022)
students which are 48.77 % of the total strength, have been provided financial support worth Rs. 192.891- Million, in 28 different Fully Funded Need and Merit-Based Scholarship Programs, Merit-Based Scholarships for Talented Students, Interest-Free Student Loans, Siblings Fee Rebate, Work Study Programs, and Global Cultural Exchange Programs. The following is the detail of all financial aid/scholarship programs
IMSciences Merit Based Partial Scholarships
The Institute partial scholarship will be awarded to 10 percent of the students admitted in BBA, BCS, BS Software Engineering, BS Social Sciences, BS Economics, BS (A&F), BS Data Science, BS English, and MBA (2 years); whereas, in case of MBA (2 years) program, the institute's own students I graduates will be given 5 % of the said 10% scholarship seats while the remaining 5 % will be awarded to other students. Under this program, 65 to 75 % fee relaxation is provided to scholars. Scholarship holders are tenable to hold their awards for the whole duration of the program. Admission Office will shortlist students on the basis of the Aggregate Merit List and will notify the successful candidates accordingly.
IMSciences Trust Semester Wise Merit Scholarships
These scholarships are purely based on merit and are granted to the most intelligent students of IMSciences who demonstrate their intellectual capabilities and achieve the maximum GPA in their respective semesters. These scholarships are granted in all semesters at Undergraduate and Graduate level programs.
IMSciences Tuition Fee Waiver in all MS Level Programs
IMSciences Peshawar introduced new merit based partial tuition fee waiver, especially for students of MS Level Degree Programs. These scholarship awards are available in all MS Level Degree Programs i.e. MS Management, MS Project Management, MS Development Studies, MS Computer Science, and MS Economics. Fee Waiver will be provided as per the given below details, subject to approval from the competent authority.
Dr. Hidayatullah Need Based Merit Scholarships
This scholarship program is established and funded by the faculty and staff members of IMSciences for the benefit of those financially needy students who face financial hindrances in the middle or final stages of their study program. Under this financial aid program, IMSciences has successfully facilitated a total of One Hundred and Twenty Four (124) such students from different disciplines and backgrounds for the completion of their higher education studies in IMSciences. More than 6.2 Million Rupees have been distributed among selected students.
IMSciences Brother Sister Fee Rebate
Through this program, IMSciences offers a 50% fee rebate to students if their brother/sister studies at IMSciences. Students have to apply each semester to avail of this fee rebate.
Workers Welfare Board Directorate of Education Khyber Pakhtunkhwa Scholarship Program for All Study Programs
This program is administered by Workers Welfare Board, Directorate of Education Khyber Pakhtunkhwa for the benefit of those students whose parents are registered labor employees in the industrial sector of Khyber Pakhtunkhwa province. The scholarship covers full tuition fee support and other charges including transport, accommodation, library, and computer lab charges.
Punjab Education Endowment Fund - Overseas Pakistanis Education Fund Scholarship Program (For Children of Overseas Pakistanis)
The PEEF endeavors to bring the best educational opportunities to the less privileged and talented youth of Punjab and is also providing opportunities for higher education to the talented but needy students of other provinces AJK, NMDs, Gilgit Baltistan, Islamabad, etc. The Punjab Educational Endowment Fund (PEEF) and Overseas Pakistani Foundation (OPF) have signed MoU to award more than 732 scholarships to meritorious children of overseas Pakistanis registered with OPF. Scholarships will be awarded in Intermediate, Bachelor, and Master's level degree programs. Detailed eligibility criteria and other relevant information are available on
USEFPakistan Cultural Exchange Programs to the USA
The United States Education Foundation of Pakistan has top priority for students from marginalized communities of Pakistan to provide them international exposure in the top world ranking universities of the USA for 1 month, 1 semester, and 1 year, a non-degree study in the USA under USEFP Undergraduate Cultural Exchange Programs. For updates please visit http://usefpakistan.org/for the following available programs. Global UGRAD Cultural and Leadership Exchange Program to the USA which has been operational at IMSciences for the financially needy and talented students. It is to be noted that all the scholarship program announcements are subject to the approval of donors. Please also note that students can apply to multiple scholarships but can avail of only one scholarship at one time, until and unless explicitly mentioned by donors.
2. Comparative Public Policy Exchange Program to USA 3. NESA- North East SouthAsia Education Exchange Program (NESA) 4. Student Exchange Women Leadership Program 5. SUSI - Study of the United States Institutes for Student Leaders
Mevlana Exchange Program, Istanbul University —Republic of Turkey
Mevlana Exchange Program is a program that aims the exchange students and academic staff between Turkish higher education institutions and higher education institutions of other countries. This program is funded by the Republic of Turkey. Different from other exchange programs, Mevlana Exchange Program includes all higher education institutions in the world regardless of their region. For updates please visit http://mevlana.istanbul.edu.tr/en.
Fauji Foundation Excellence Award
Fauji Foundation Educational Stipend Scheme is the oldest education welfare measure of the Fauji Foundation for the welfare of Ex-servicemen and their families. The benefits of this scheme are reaching Beneficiaries studying in schools, colleges, and universities as well as those undergoing professional or technical education. It was introduced in 1954 and has continued ever since, uninterrupted. For further details please visit http://www.fauji.org.pk/fauji/welfare/stipends
Shaheen Excellence Award and Fellowship Scheme
Shaheen Excellence Award of Rs. 50,000/- (one time) will be awarded to Sons / Daughters of Ex / Servicing PAF Personnel securing the first position in the final examination from any HSSC Board of HEC recognized universities in Pakistan in all recognized disciplines. While Shaheen Fellowship Scheme is for higher education in any discipline at Bachelor level & Master level studies. The fellowship scheme started in the year 1997. There are a total of 150 fellowships available every year on merit to Bachelor level students and 50 to Master level students. For further details, please visit http://vvww.shaheenfoundation.com/scholarship.php
FFC (Fauji Fertilizer Company Limited) Ward of Farmers Scholarships
FFC provides scholarships to the meritorious students of selected Bachelor's Degree Programs, who are wards of farmers and are financially weak. A stipend of Rs. 3,0001- per month is provided to the selected students. Detailed eligibility criteria and application form is available on the website of FFC https://ffc.com.pk/scholarships-for-wards-of-farmers-2018.
National Bank of Pakistan Student Loan Scheme
Under the scheme, financial assistance is provided by way of interest-free loans to meritorious students who have financial constraints for pursuing their studies in various educational institutions within Pakistan. The scheme is being administered by a high-powered committee comprising the Deputy Governor, State Bank of Pakistan, Presidents of the commercial banks, and representatives of the Ministry of Finance, Government of Pakistan. For further details please visit http://nbp.com.pk/StudentLoan/index.aspx
lhsan Trust Financial Assistance Program for Higher Education
One of the major focuses of the trust is in the domain of providing Qarz-e-Hasna (Interest-free loan) for Education to the needy and deserving students of major and leading universities of Pakistan. Through this scheme, the lhsan Trust bears the educational expenses of the students on a purely "Need cum Merit" basis in order to enable them to complete their Higher Education. The amount of Qarz-e-Hasna sanctioned to the selected student depends on his/her need and eligibility. During the study period, the student has to pay a nominal, token repayment amount (depending upon the financial position of the candidates, his/her parents/guardians' monthly income) to the lhsan Trust as repayment. After the completion of his/her education, the repayment amount for the Qarz-e-Hasna is to be adjusted according to the income of the student. For further details, please visit https://www.ihsantrust.org/education.html