Outreach Scholarships
PEEF has allocated 80% of the scholarships for "Outreach Scholarships".
These scholarships are awarded for studies in the following four (4) educational levels. The level wise allocation of scholarship is given below:
Secondary 20%
Intermediate 30%
Graduation 30%
Masters 20%
Types of Institutions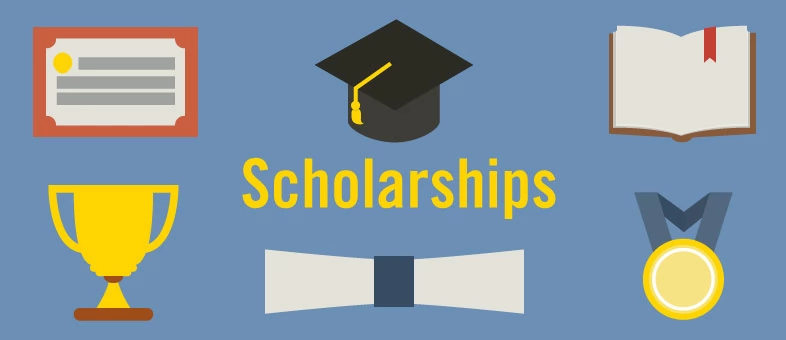 These scholarships have been allocated for both public & private sector educational institutions.
The Approach
PEEF has adopted a "Pro active Approach" for award of Outreach Scholarships to the talented and deserving students.
No advertisements are released to seek applications for scholarships; rather PEEF itself obtains data of meritorious students from Punjab Examination Commission (PEC),
All BISEs of Punjab and FBISE contact the eligible and meritorious students who have attained top positions in their respective tehsils.
Geographic Allocation
All the districts of Punjab have been divided into two major categories; Developed Districts (DDs) and Less Developed Districts (LDDs)
The district category wise allocation of scholarships is given below:
Less Developed Districts (LDD)
Number of Districts 16
% of Scholarships Allocated 50
Developed Districts (DD)
Number of Districts 20
% of Scholarships Allocated 50
By virtue of this categorization, less developed districts of Punjab are awarded more scholarships than developed districts.
Level Wise Scholarship Eligibility Criteria
Secondary Level
The students must have:
Passed Punjab Examination Commission's held Grade VIII annual examination
Passed PEC examination from a Government School or Private Registered School, or Schools affiliated with Punjab Education Foundation (PEF), or as a Private candidate
Passed grade VIII examination conducted by the Directorate of Special Education, Punjab (for special quota scholarships only)
Only students of those private registered schools are eligible for PEEF scholarships whose scheduled monthly tuition fee during the academic year was equal to or less than Rs. 500/-
Secured at least 60% marks in the VIII annual examination
Secured admission in a regular educational institution as a full time student in academic year
Declared monthly income of parents(from all sources) is equal to or less than Rs.15,000/-
For Special Quota Scholarships, the student must fall in at least one of the S.Q categories
Not availing any other educational scholarship during the academi year
Intermediate level
The students must have:
Passed Matriculation annual examination held by BISE and FBISE, Islamabad
Passed PEC examination from Government School / College OR
Private Registered Affiliated School / College, OR
As Private candidate, OR
Schools Affiliated with Punjab Education Foundation (PEF), OR
Federal Govt. Schools situated within the geographical boundaries of Punjab
Secured at least 60% marks in Matriculation examination
Secured admission in a regular educational institution as a full time student in academic year
For Special Quota Scholarships, the student must fall in at least one of the S.Q categories
Declared monthly income of parents/guardian (from all sources) is Rs. 15,000/-or less
Not availing any other educational scholarship during the academic year
Graduation Level
The students must have:
Passed Intermediate annual examination held by BISE and FBISE
Passed these examination from Government School / College OR
Schools Affiliated with Punjab Education Foundation (PEF), OR
Federal Govt. Schools / Colleges situated within the geographical boundaries of Punjab, OR
Only students of those private affiliated institutions are eligible for PEEF scholarships whose scheduled monthly tuition fee during the academic year was equal to or less than Rs. 1,500/ For Special Quota Scholarships, the student must fall in at least one of the S.Q categories
Not availing any other educational scholarship during the academic year
Secured admission in a regular educational institution as a full time student in academic year
Master's Level
The student must have:
Punjab domicile
Secured at least 60% marks or a minimum CGPA 2.5 in BA/ B.Sc./ B.COM/ BS/ BBA etc. in annual examination in Punjab
Secured admission as a full time student in the academic year in one of the partner University / Degree Awarding Institution
·Students enrolled in any session(Fall/Spring) are eligible to apply for PEEF Masters scholarships
Declared monthly income of parents (from all sources) is equal to or less than Rs. 30,000/-
·Children of Govt. employees in BPS 1-4 are exempted from condition of income, if salary is only source of income
Not availing any other educational scholarship during the academic year
Candidates can only apply through respective universities
Applications directly send to PEEF office shall not be considered
Following students are not eligible for Scholarship:
Students who have already passed / possessed M.A / M.Sc / M.S / M.PHIL etc. degree
Marks improvers or students who have passed examination in supplementary session
Students who have passed the aforementioned examination with grace marks
Scholarship Stipend
For students studying in
Secondary level
Monthly Stipend for Day Scholar 800
Monthly Stipend for Boarders 1500
Intermediate level
Monthly Stipend for Day Scholar 1500
Monthly Stipend for Boarders 3000
Graduation (BA, B.Sc)
Monthly Stipend for Day Scholar 2500
Monthly Stipend for Boarders 4000
Professional Degree / Courses (BS, B.Sc. Hons., MBBS, Engineering, B.Com, IT, etc.)
Monthly Stipend for Day Scholar 3000
Monthly Stipend for Boarders 4500
Master Level (Public Sector Universities)
Monthly Stipend
Admission Fee and Registration Fee
Tuition Fee
Examination Fee
Lab Fee
Thesis Fee