Sindh Education Foundation offers scholarships to the students of Karachi for studying in Grade-6 to grade-12 at Public School Gadap. The scholarship is fully funded, as tuition fee, hostel fee, books cost is covered. Students will also be provided a monthly stipend.
Applications are invited from meritorious students currently study1ing in Grade V of the schools being run by the School Education & Literacy Department (SE&LD), Government of Sindh, and intend to complete their post-primary education from quality Public Sector educational institutions. The scholarships are being offered for the academic year 2022-23under the SSESP managed by the Sindh Education Foundation (SEF}, Government of Sindh. This offer is for the students residing in Karachi East, Karach· West, Karachi South, Karachi Central, Malir, and Korangi districts of Karachi Division for Public School Gadap Karachi. Girl students are encouraged to apply.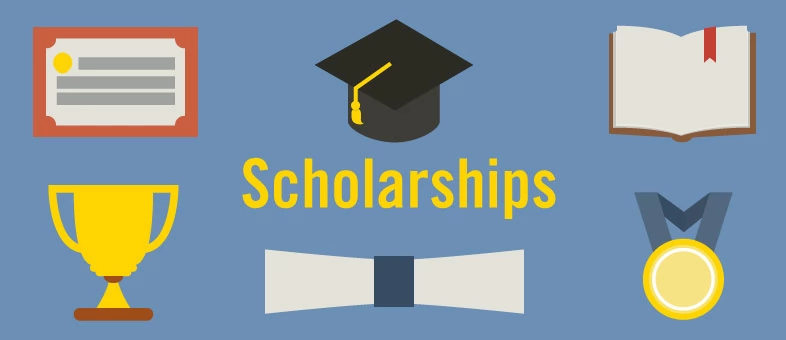 The last date of registration is May 06, 2022.
Sindh Education Foundation Scholarship Eligibility Criteria
The applicant must be studying in Grade V (bona fide), a student of SE&LD school (Govt. school) and must have studied in the Govt. school for at least the last three academic years. General Registration (GR) Number and photocopy of the GR page attested by the concerned Head Teacher is required with the Registration Form. School Leaving Certificate/Pass Certificate will be required at the time of admission.
The applicant must be a resident of the respective districts as mentioned above. Student's Form-B / Father's Domicile and copy of Father's CNIC will be required at the time of admission.
How to apply for SEF Scholarship 2022 for Karachi
The Registration Form (for the Entry Test} and challan are available at the websites of PSG www.psgadap.com and SEF www.sef.org.pk
Completely filled in Registration Form duly endorsed by the concerned School Head along with Fee Challan; Attested GR by concerned Head Teacher, 8-Form along with 04 passport size photographs (recent) and the original Bank Deposit slip must be submitted in the hard form at the PSG, Karachi (Baqai Medical University Chourangi, main Gadap Road, Karachi)
The applicants' Entry Test Slip will be sent to their given address. The date, venue & roll number will be communicated through SMS/ phone call on the given mobile number in the Registration Form.In case of any query,please contact at 0313-2354599, 0307-2176053, 033.2-2939970 & 0345-8244116."
This opportunity is being offered to the interested eligible candidates from all districts of the Karachi Division.
District wise merit list will be drawn up whereby the top performing 26 students from SE&LD (Govt. schools) will be selected from each district.
Finally, selected students' parents will sign an undertaking with SEF that their son/daughter will continue education up to Grade 12 under the Scholarship Program.